Event Type:
Centre for Genetic Improvement of Livestock
Event Date:
Monday, December 18, 2017 -

2:00pm

to

3:00pm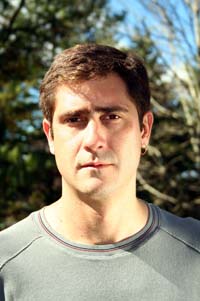 Dr. Cedric Gondro, a Professor at Michigan State University, will present a special CGIL Seminar on Monday, December 18th. The seminar will begin at 2:00 pm in room 141 of the Animal Science & Nutrition building. The title of Dr. Gondro's presentation is: "Livestock breeding in the age of NGS- Stories from Australia and Korea ". 
Dr. Cedric Gondro is a Professor at Michigan State University. His main research interests are in the development of computational methods for optimization of biological problems; statistical and functional analysis methods for high throughput genomic data (microarrays, SNPs, sequence); estimation of population genetics parameters using genome-wide data; and simulation of biological systems. Dr. Gondro is currently involved in a wide range of projects, including:
    - Use of functional knowledge in genomic selection
    - Functional integration of GWAS and gene expression data
    - Development of methods to estimate breed composition using SNP data
    - Identification of biomarkers for residual feed intake
    - Quality control and development of a pipeline for SNP chip data
    - Estimation of variability and heritability in gene expression
As usual, this seminar will be remotely available via Fuze. Please let me know if you require further instruction on how to connect to Fuze.
News & Announcements
Upcoming Events
2018/04/24 -

9:00am

to

12:00pm

2018/04/24 -

2:00pm

to

3:15pm

2018/04/26 -

9:30am

to

12:30pm

2018/04/27 -

9:00am

to

12:00pm

2018/04/27 -

10:30am

to

12:45pm